Financial Literacy Program at Bagalkot on 28th Oct 2014
---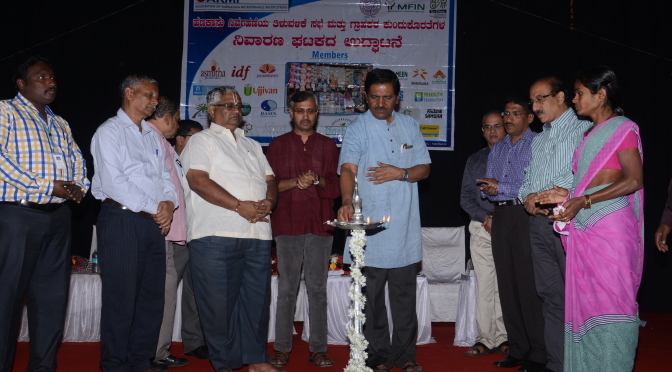 This is 10th event under AKMI banner along with district units.
Around 350 clients of various mfis were attended and benefited out of it. The program was inaugurated Shri Jayaprasad Shetty, LDM, Syndicate Bank, Bagalkot, Shri Doodihallli, DDM, NABARD, Bagalkot, by Shri Dhamodhar Rati, Secretary, Bagalkot District Chamber of Commerce and Industries, Bagalkot. From AKMI Shri Suresh K Krishna, Vice Chairman, Shri Vivekanand N Salimath, Director, Shri Krishna Morab, CEO and Shri B M Pamadi, Ombudsman were on the dais.
The program was grand successful with help of participants, BDCCI and all MFIs who are operating in the district i.e. SKS, Ujjivan, GK, Muthoot, L&T, Chaitanya and Spandana.